Working together for sustainable change
Working together with you, we want to transport the idea of environmentally sustainable forestry into the world and serve as a model for future projects.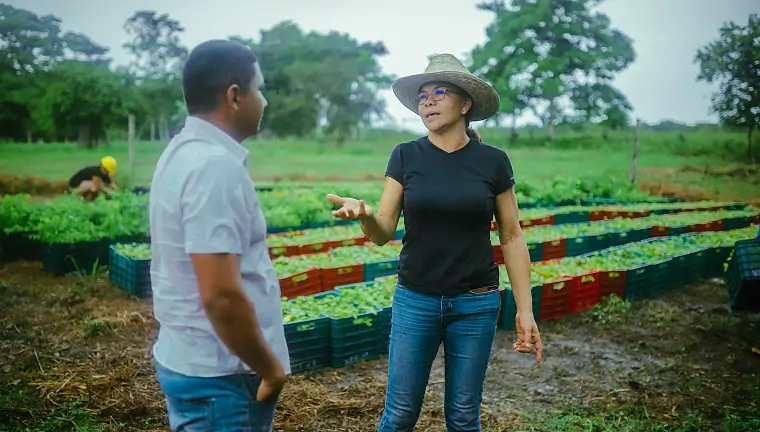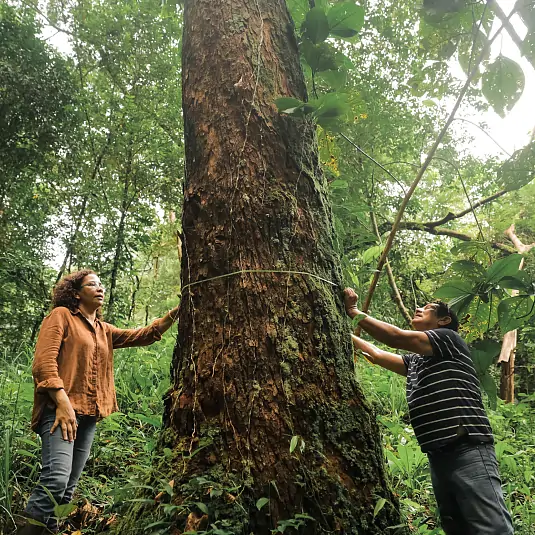 Our vision: Working together for climate protection
Deforestation on a global scale continues unabated. If we are to effectively combat climate change, we need to work together to tackle this problem. Our vision starts exactly at this point: The Generation Forest is instrumental in ensuring that the philosophy of the Generation Forest Principle (resilient, sustainable mixed forests), i.e. the compatibility of ecology and economy, forms the basis for global economic activity. In this way, we can bring about a decisive change in the most urgent social and environmental challenges of our time.

The Generation Forest makes a strong case for a global community where we all take the step together towards a more sustainable future and give the reforestation project the scale it needs.
Our mission: A natural climate solution
Climate catastrophes worldwide, growing CO₂ pollution and rapid global warming: all this makes it clear that we urgently need to act! That is why we are fighting for a better climate, both in nature and in the society we live In.

Our mission: to create a social enterprise that operates in a nature-positive way by reforesting and maintaining CO₂-absorbing, biodiverse and productive sustainable forests in line with The Generation Forest principle (resilient, sustainable mixed forests).

We prove with these tropical forests and our expanding global community that a balance between environmental and economic aspects can be an effective strategy to combat climate change.

It is important to view the forest holistically as a sustainable, diverse and dynamic – this is the basic idea of our system of natural forest management. This is also the reason why we adopt a nature-positive approach and create unique generation forests that not only succeed in regenerating nature, but also gradually restore it. This way we can permanently reduce CO₂ pollution and contribute to the long-term recovery of nature and conservation of species. To this end, we systematically research and use naturally occurring processes in forest ecosystems to optimise our system of natural forest management.
A real alternative for the future
Change is progress. And our shared goal must be to establish a real economic alternative on the ground to non-sustainable soya cultivation and livestock farming.

In doing so, we place a very clear emphasis on the economic goals so as to be able to also do justice to the environmental imperatives. And the low-impact management of the forest is also our top priority at all times.

On the one hand, this means that with our investment, forests can be sustainably reforested and conserved in the long term, thereby contributing to cooling the earth, offsetting CO₂, conserving biodiversity and rebuilding nature. On the other, we can also generate a green return for our members with the renewable timber we produce. In other words, we are turning nature into our ally and striking a good balance in order to justly serve our fragile ecosystem.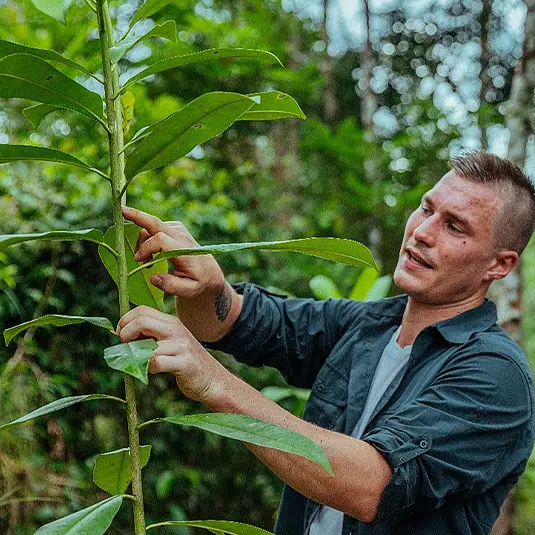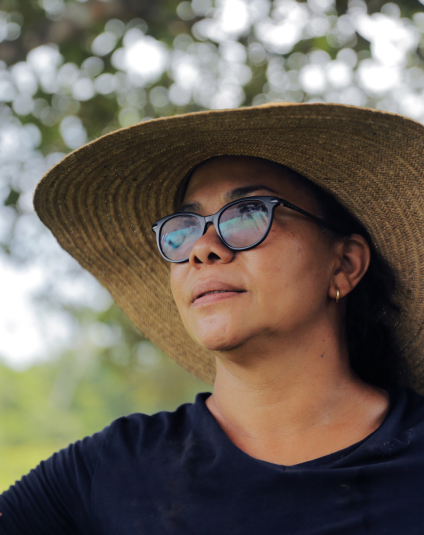 Our forests are our future
"Plantations do not protect the soil, they leach it out. Neither do they have function as a habitat. So they are not a solution we urgently need to restore tropical forest landscapes."
Iliana Armíen
Co-founder of The Generation Forest
nature positive

A nature positive solution

Climate change is one of the greatest challenges facing humanity - with devastating consequences: Global climate change, famine and rising sea levels are just a few of them. It's high time to take action, because climate change won't wait. With our generation forests, we have developed a concept that both stores CO₂ and thus has a positive impact on our climate, and protects biodiversity. A global climate solution that is nature positive.

nature positive

But what does nature positive actually mean?

The fact that our planet is in the midst of a climate crisis that threatens the health and prosperity of everyone on this planet has been clear to everyone for some time. Now we have finally realized that this decade is probably the last opportunity to initiate real change: Recognize the value of our natural world and make our actions sustainable in the future. Within this realization, what The Generation Forest has been practicing since its inception has now taken hold: instead of merely halting the catastrophic loss of nature, it must be effectively reversed.

nature positive

But what does nature positive actually mean?

Reversing the current process of destruction of our planet is essential for successful climate protection: Nature-positive solutions enrich biodiversity, clean water and store CO₂, among other things. The focus here is on a holistic approach: instead of relying solely on compensation or damage limitation, the resilience of nature, society and our planet is to be sustainably restored and strengthened. What we have taken from nature, we must give back to it.

nature positive

But what does nature positive actually mean?

In concrete terms, this means that our global society must become not only net zero to offset emissions and limit the loss of nature, but nature positive, for the benefit of all people and the environment. With our sustainable reforestations, we create unique generational forests that concretely create new, diverse ecosystems and thus actively make up for the loss of forests. Because only a strong, resilient environment can once again perform all its tasks for the planet.