Green Impact Investing -
Rainforests against climate change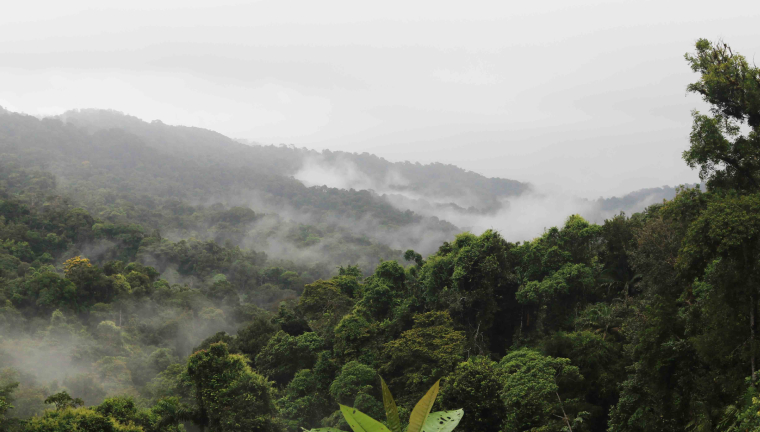 Bet now on inflation-protected investments like Generation Forests and get the opportunity to invest your money wisely while supporting projects that align with your values. Ready to create a climate-friendly and healthy future while earning a long-term green return of 4.5%?
In the first part of our small reforestation series, you were able to experience the reforestation in Panama at first hand. In the second part, our colleague María now accompanies the forestry workers in their work - learn how a seedling can grow into a strong tree and what conditions are essential for this.
0


Members

0

€
Cooperative capital

0

ha
protected land

0

ha
afforested area
Our Members
Why are you part of The Generation Forest?

"We joined with our non-profit species conservation organization, Nepada Wildlife, because biodiversity conservation can only work with intact habitat. Reforestation, development and conservation of generational forests provides a home again for countless endangered species."

Hannah Emde (Founder Nepada Wildlife) - Member since 2021

Why are you a part of The Generation Forest?

"I intended to invest in something good and meaningful. Since I was convinced by the concept with its many areas of impact, I wanted to support the great idea and serve as a role model."

Stefan – Member since 2022

Why are you a part of The Generation Forest?

"I am a wholehearted member of The Generation Forest. It's great to know that I can contribute to my own and the climate's future at the same time."

Elisa - Member since 2019

Why are you a part of The Generation Forest?

"I'm convinced that you can only make a difference with a holistic approach - The Generation Forest is the perfect combination of people, nature and business for me."

Dirk - Member since 2018

Why are you a part of The Generation Forest?

"I joined The Generation Forest because I want to make a difference against the climate crisis - for myself, my children and my grandchildren."

Kerstin - Member since 2021

Why are you a part of The Generation Forest?

"I'm a co-op member because I believe in the project and the people behind it, and I want to work with them to make a difference."

Merle - Member since 2018

Why are you a part of The Generation Forest?

"I became a member of The Generation Forest because, after extensive market analysis, I determined that it was the most compelling and meaningful concept for me."

Rüdiger - Member since 2021

Why are you a part of The Generation Forest?

"I like being a member because I am convinced by the combination of ecology and economy at The Generation Forest."

David - Member since 2021

Why are you a part of The Generation Forest?

"I'm a member of The Generation Forest because finance and sustainability shouldn't be mutually exclusive."

Svetlana - Member since 2021